UNO VIRTUAL Information Center is dedicated to flight-simulation in the whole world.
UNO Virtual was created to pay a tribute to :
- UNITED NATIONS ORGANISATION
- the WORLD FOOD PROGRAMME
- UNICEF
- relief organisations like AMNESTY INTERNATIONAL, RED CROSS, RED CRESCENT...
- and all the Peace Makers who dedicate their life to Human Rights, Justice, Non-violence and Peace (Mahâtma GANDHI, Martin Luther KING, DALAI LAMA, Nelson MANDELA...),
UNO Virtual offers you :
- a lot of info about aviation
- hundreds of "microscenes" for Flight Simulator
- 1 DOC Center.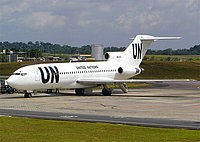 Le Centre d'Information ONU VIRTUELLE est consacré à la simulation de vol dans le monde entier.
ONU Virtuelle fut créé pour rendre hommage à :
- l'ORGANISATION DES NATIONS UNIES
- le WORLD FOOD PROGRAMME (PROGRAMME MONDIAL D'ALIMENTATION)
- UNICEF
- des organisations de secours comme AMNESTY INTERNATIONAL, CROIX ROUGE, CROISSANT ROUGE...
- à tous les Artisans de Paix qui consacrent leur vie aux Droits Humains, à la Justice, la Non-violence et la Paix (Mahâtma GANDHI, Martin Luther KING, DALAI LAMA, Nelson MANDELA...),
ONU Virtuel vous offre :
- de nombreuses infos sur l'aviation
- des centaines de "microscènes" pour Flight Simulator
- 1 Centre de DOC.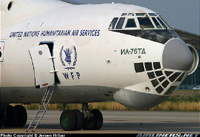 . UNO Virtual supports non-violence and peace,
human rights, international solidarity, humanitarian service...
Welcome to join a very special group where planes look like doves.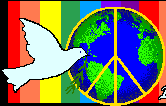 . ONU Virtuelle soutient la non-violence et la paix,
les droits humains, la solidarité internationale, le service humanitaire...
Bienvenue dans un groupe très particulier où les avions ressemblent à des colombes.